Fire Protection in Madison, WI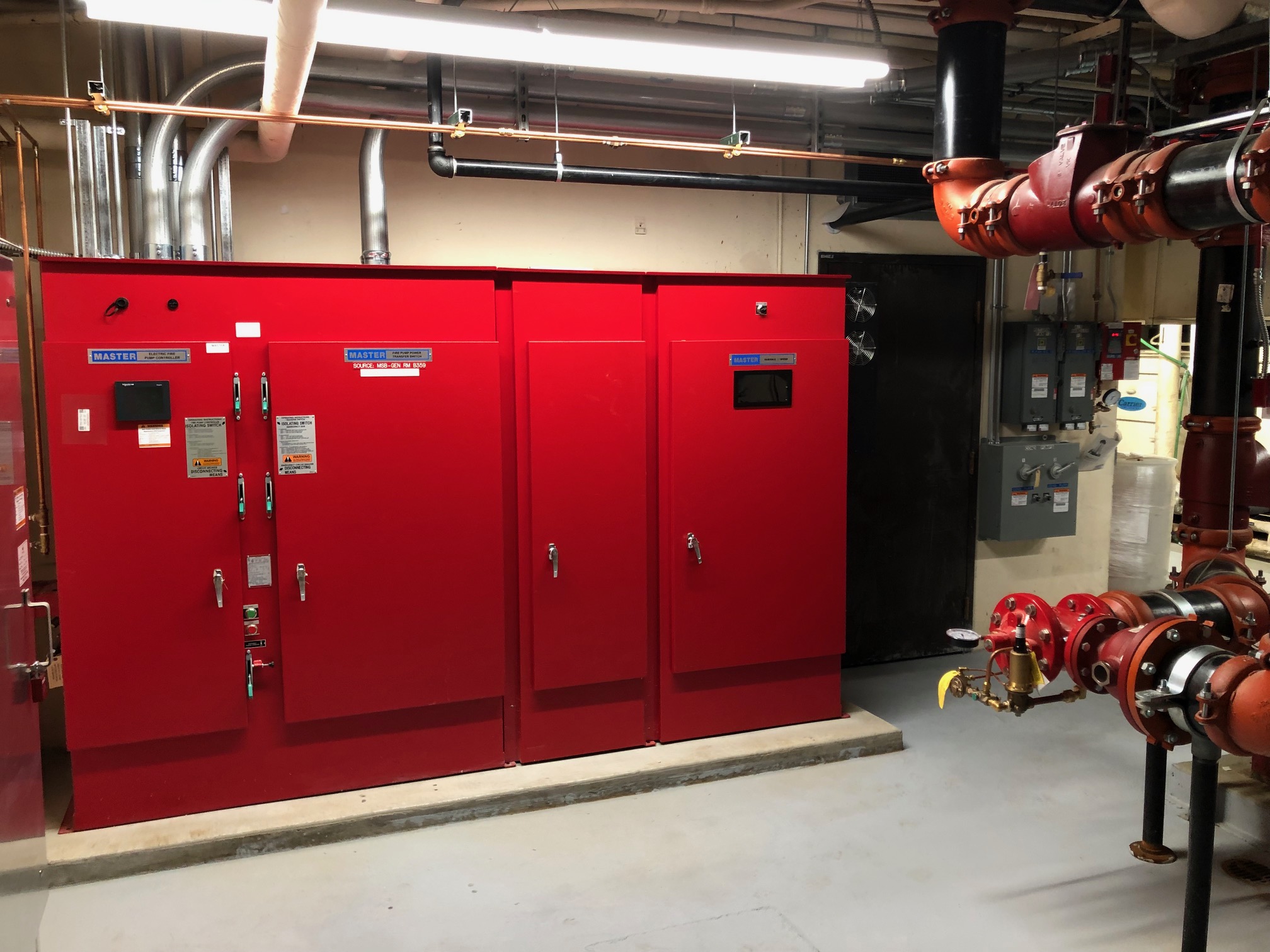 Keeping you safe from fires at all times.
When it comes to fire protection services, there's no room for error. That's why H.J. Pertzborn Plumbing & Fire Protection can help you design and install your fire system. Whether it's new construction, retrofit work, or regular inspections, our fire protection specialist can assist you.
We offer a free estimate on sprinklers and the installation of a fire protection system. If you're looking for fire protection in Madison, WI, contact us today at 608-256-3900 to set an appointment.
Fire Systems Design and Installation
We'll work with your team whenever you're ready to make a decision about your fire protection system. Our fire protection services are open for residential and commercial customers.
If your building is already constructed, we can have a tour and check the structure of the establishment. Then, we will make recommendations on the best fire equipment for your space. If your new building is still a vision, we'll review your blueprints and make recommendations that work with your plan.
Repair, Service, and Inspection
At H.J. Pertzborn Plumbing and Fire Protection, we are committed to ensuring that your fire system is safe and functional.  Let our team of licensed sprinkler fitters help you complete your required inspections.
Our fire protection services include performing quarterly inspections and annual testing to check if your systems are up to par. If we find a problem with your system, we will provide you with the necessary actions and services to fix the issue. We'll make sure to finish the job on schedule so your safety and security will be restored as soon as possible.
Automatic Fire Protection Systems
If you own a building that needs to be brought up to code such as adding fire protection or sprinkler system, we can recommend and install a system that meets your needs. Trust H.J. Pertzborn Plumbing & Fire Protection for your retrofit fire protection in Madison, WI.
Browse through our website to view our other services. Contact us today at 608-256-3900 and let's discuss what you need. We offer free estimates!
Fire Protection for Your Home
To keep your household safe in case of a house fire, it's best to be prepared. Aside from installing smoke alarms and having a fire extinguisher readily available, preparing an escape plan for your family is also helpful. Other fire safety tips include:
Unplugging devices and electrical items when not in use
Avoid plugging several devices into a single extension cord
Checking all electrical connections around the house to ensure there are no faulty wirings that could cause a fire
Keep burning candles within your sight
Ensure flammable items are stored properly